Tales of Native Latin Ladies Dating American Men
---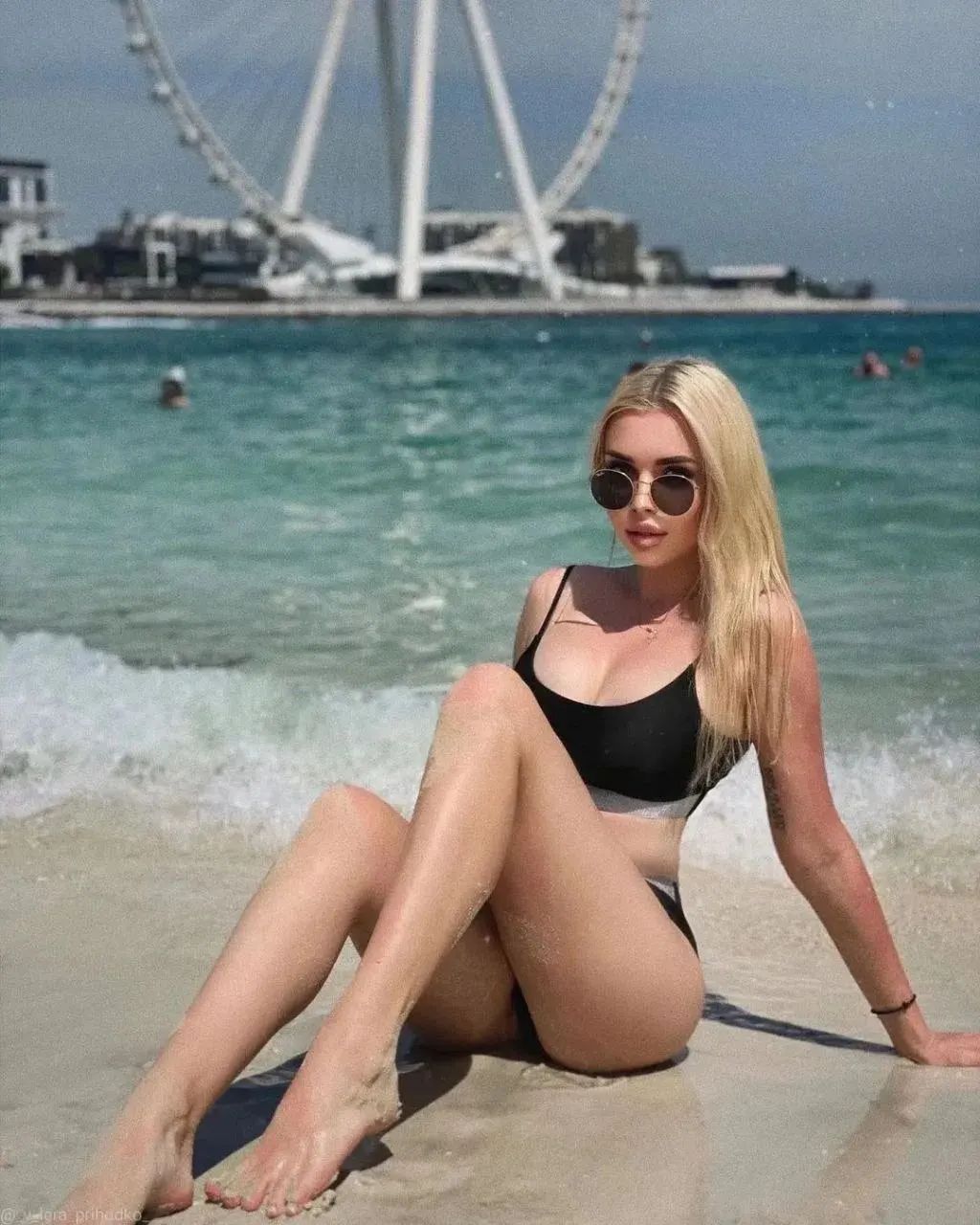 Short stories about men that have dated Dominican Republic women (native women) they met online or while visiting/living in the beautiful Dominican Republic
Living in a certain place allows you to become a good source for information about certain things. Having lived on the north coast of the Dominican Republic for 10 years and meeting hundreds of single men that come here to meet native ladies results in knowing many an interesting tale. The clashing of two different cultures always results in once in a lifetime experiences. After choosing from a dating service's mail order bride list in their quest for a Latin wife, men do things they never did before, such as dating Dominican girls whose mother is younger than themselves! Here are highlights that some men have been through since becoming a regular visitor or full time resident here. Some of the men were looking for foreign brides before they arrived and some met them while vacationing or living here.
Name: Henry
Approximate Age: 51
From: Mount Vernon, NY
Marital Past: Never married but lived with girlfriend for many years with their 2 kids
How long coming to DR: 9 years
Frequency: 3 times a year, 7-10 days at a time
Henry has a 'yo-yo' relationship with the mother of his 2 kids who was for many years his 'wife' but were never married. Henry has built a small hotel in Puerto Plata he plans to run it when he retires here sometime in the future.
Henry met a nice Dominican woman in Puerto Plata about 30 years old who has a salon in Monte Llamo, a town nearby. She has her own business, apartment and car. Henry suspects an ex boyfriend of hers set her up with her good life but he is not sure of that. They have a great sexual relationship but fight often. One day he would tell me they argued so much that the neighbors knocked on the door to quiet them. The next day he would say they are not together anymore. The day after that they would be having wild sex again as if nothing ever happened. This was a pattern for several months.
Henry found out that she often had somebody following him around town to see what he was up to. He did not like this but this helped him realize she was very jealous and weary of men she dated.
Though she had a salon that would sometimes do quite well, she would look to him for help when one of her rents were due or when her car needed servicing. He says this seemed to happen so often at one point that he made the famous statement we still talk about today…..
"Free pussy is the most expensive pussy there is"
-Henry 2008
He was basically saying that a girlfriend or a wife is more expensive since they can be in your pocket every day as opposed to just dating and not getting serious about any one woman.
Since Henry did not live here the relationship probably lasted longer than it would have normally. He is in and out of living with the mother of his kids back in Atlanta.
Name: Darren
Approximate Age: 38
From: Baltimore, MD
Marital Past: Divorced twice
How long coming to DR: Four years. Living here for the past two years
Darren's tale is a story that is sad in some ways. He actually left his second wife and moved here. Things in the marriage were a bit shaky although not rock bottom. He came here and saw a different world and wanted in. His life had become a routine and he saw no changes to that no time soon. He left a nice 4 bedroom house and his fancy car and moved into a studio apartment here and got a scooter to get around in till he got settled. He has computer skill so the plan was to get a job where he could work online from here and make money like an American does. (Its almost impossible to make a decent salary here if you work for someone else)
Darren is used to having a woman at home. He has a number one Dominican lady at all times because he is used to having his dinner made for him and his house clean. He provides for the lady and any children she may have in return, no problem.
Bad luck found him with his second main lady who got very attached to him. She got past security in his apartment complex one day to find him entertaining another woman. She must have heard her inside the apartment and she began pounding on the door so hard and loud that he had to open it. She pushed her way in and saw the lady and walked up to Darren and began scratching his face. They fought for a few minutes and police arrived and took everyone to the station. After paying the cops a bit for their trouble, everyone went home and his 'loco' girl was told to stay away from him and the building he lived in.
Little did he know that he had a woman that did not just let her men leave her like that. A day or two later he was at her house (she called him relentlessly) and she slit her wrist in front of him and her six year old daughter! This was real and no fake attempt at self mutilation. I saw photos of her wrist and the cut was deep and right where a major vein could easily have been ruptured. I do not know how it did not cause serious blood spurting but it was a moderate flow of blood and she was out of the hospital the same day I think.
Darren called me the next day and asked me to change the locks on his place of business where she worked for him. He was shook up seriously and I never had seen him or hardly anyone ever like that. I went to pick up the keys from him and he would not even come out of the complex to hand them to me. He passed the keys to me through the fence, hands shaking a bit. His voice was weak and shaky too. He was afraid of what this woman might do to him. He is about 220 pounds and strong. She is about 120 pounds. What basically happened is he found a way to keep her happy by spending time with her and doing his dirt more incognito. She still actually runs the store for him and has been for almost a year now since the incident. He bangs her on a regular basis to keep her happy I believe because he is wary of what she might do if he cuts her off totally. She is a sweet, hardworking lady but has a dangerous side. I will update this story as time goes by and add the latest news.
Do not think this is typical of Dominican women. Crazy people can be anywhere or any race, creed, etc of course. This is the only time in my eight years here have I heard of a lady here doing something this drastic.
Rufus
Approximate Age: 48
From: Virginia Beach, VA
Marital Past: Never married
Living in the Dominican Republic for the past 12 years
Rufus is a survivor. He came to the Dominican Republic and almost lost his mind. The women, weather, beaches, mountains and food were a big breath of fresh air as far as he was concerned and is not shy about telling the story of why he moved here to anyone. His first trip was supposed to be one week long but he ended up staying a month.
The friendly attitudes of the women took him by surprise and he forgot about being a responsible person. He never returned to his new job back in Virginia and decided he was going to make a living in the DR one way or another. I do not know what he did back in the US but making it here in the DR with nothing to start with is very, very difficult. Either he is crazy or very ambitious. Perhaps he was both.
He was the kind of person who talked in a whisper most of the time, like someone telling a secret.  And he always seemed to be on the phone. Rufus met a nice young Latin lady named Wendy and had a child with her his second year here. He had made it with many women in his first year here and really was the kind of guy who liked having a woman at home all the time. I had heard that he was always scrambling for cash. He had decided to become a tour guide for single men that came here.
Some of the men are seeking a wife, some a girlfriend and some just plain sex. The only problem was that he did not have a steady clientele and was always hustling for another peso. He would have some money and spend it unwisely by trying to impress Wendy and that is how their relationship started out in some ways. She thought that he was better off financially than he really was eventually they broke up after a few years and she moved back to her mother's house in Santo Domingo. I even remember one time he asked me for a ride to the bus station.
When I called him to see if he was ready he told me to meet him in the back of his complex where there was a door. I did not think anything of it at the time. When I arrived he opened the door (which was an emergency door that was not active) and came out with his woman and two suitcases. He never mentioned anyone else coming or suitcases. I realized he was sneaking out of the complex and avoiding going past the front desk. I guess times were hard for real.
Rufus continued doing his tour guide thing and ended up having a second child. I do not know how he makes it. He was living in a Dominican neighborhood with his second lady and their child where the rent is like $75 us dollars a month the last I heard. His financial situation had him living like a Dominican in a Dominican housing complex but he still preferred this to moving back to Virginia and increasing his chances of getting a job that would pay some decent money. Down here you will not make any money if you work for someone else. That's just the way it is. He sends money to his first child's mother but not much.
Child support laws exist here for foreigners with Dominican kids but I do not think they have gone to court over it yet.  I heard they are working on implementing child support here for everyone but so many Dominican men could not afford to pay much that it will be hard to do. As for a foreigner paying child support for his Dominican child, if the father is present in the Dominican Republic, a court will order him to pay child support.  The amount is not much but it is something and something can go a long way.
Rufus now lives in Santiago and says things are great there. Santiago is a much bigger city than Puerto Plata where he was before and he lives in a decent 3 bedroom apartment for about $290. You can rent a nice place in Santiago for little money and if you are from the US it takes time getting used to but it's true. You can actually rent a 3 bedroom house with a yard in a good area for $350 not including utilities. Rufus is doing a little better but I would not recommend anyone coming down here without knowing how they are going to pay the bills. Though some things are cheaper, the wages and money making opportunities are slim compared to what Westerners are used to.